Arguing and Fighting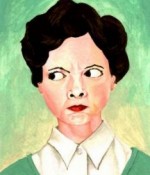 January 29, 2019
My mother-in-law recently bad-mouthed my mother, which she found out about. Now she laments that her sons don't stand up for her and she has no one to make people respect her. When I tried to explain that I have very little control over my in-laws, she suggested to send my wife back to her home to 'teach my in-laws a lesson'.
Full Story»

I want to raise my child islamically but I want to marry the man that I was supposed to. 
I was forced into this marriage. My husband has been mentally abusing me every day.
I want to terminate this relationship although it is extremely difficult. His attitude is deplorable and I am equally responsible for this mess. The stigma surrounding break up is huge.
More in this category