Arguing and Fighting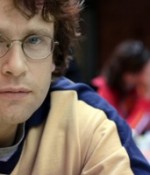 June 2, 2018
For a long time my wife seemed to be possessed. Then I discovered she had been cheating on me all along.
Full Story»
My husband threatened to curse me if I leave. I don't want to get in trouble with Allah.
He says he thinks we should not have gotten married because he believes both men and women should ALWAYS contribute to the household and therefore our beliefs are incompatible.
I have been married to my cousin from the previous 3 years. I am extremely unhappy… my mental and physical health have deteriorated and my finances are in a horrible state.
More in this category