Proposing Marriage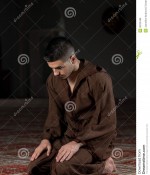 February 9, 2018
i understand her situation and i will wait for her but she even not giving me the surety that she will marry me in future….she said that she will say yes to anyone if her father and brother find someone…
Full Story»
Did I do the right thing by calling off the engagement?

Please help with the feeling of emptiness and the fact that I am craving to have a love life.
Please help me understand whether the person we will marry is chosen by Allah or is it a part of our free will?
More in this category