Secret Marriages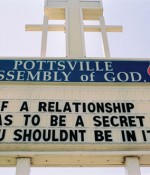 March 24, 2018
What is the process of secret marriage in Islam?
Full Story»
Will this 2nd nikkah of girl be considered valid or not?
I told him I can't abort. I've done so once before in the past and I repented and till this day it haunts me no matter the reasons i did for it to be done.
I feel Allah has punished me for lying to my parents and for committing zina.
More in this category