Secret Marriages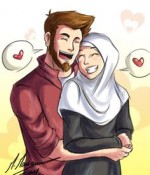 June 26, 2017
We want to do it just in front of my mother, my father is no more.
Full Story»
I am unable to make decision now. Sometimes I decide to leave my second wife but in the next minute when I imagine my life without her, my heart really start crying and I can't dare to take this step.
I can't leave him, I love him. I don't know why.
I married a second wife and agreed to let my first wife stay in the house only so she can be with the kids. Is this a sin for me?
More in this category