Secret Marriages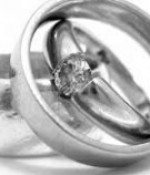 November 20, 2021
My youngest son says that as a Muslim man, truth is incumbent upon me and I cannot lie to my first wife. I love both my sons and do not want to lose their respect but which son do I listen to?
Full Story»
I married a guy without thinking it through, and now regret it.
Can we get married secretly? Then, when our parents decide the date we renew the nikah? Cause it's now a year and they are still postponing.
We have a connection that is indescribable, powerful, magical, breath-taking…If we love a person of the same sex but are unable to have a relationship with them in dunya for obvious reasons, will we get our chance to be with them in the hereafter?
More in this category