Secret Marriages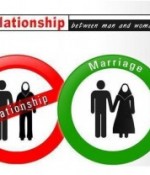 October 20, 2019
My fiancé and I want to become physical but our marriage is 3 years away. Can we do a secret marriage?
Full Story»
She cannot go back to country,  met her family and can't communicate because of some political issues. It's also impossible for me to meet her family or communicate about marriage (take their permission).

The man I wish to marry is someone I know. He is married. I am not asking for public recognition, rather we have a private nikaah with a small number of people.
I'm probably very selfish, but I do not accept his wife…I can't accept her. Why? I'm born in Europe, from a Christian family, and as you know we don't accept many wives. I'm not ready to accept her, and I will never be. I don't see her as a sister. I'm depressed, I cry a lot, and I cant stand this situation any more.
More in this category