Prayer / Salah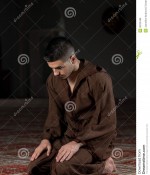 November 10, 2017
… due to not knowing whether her dad would agree to her marrying me in the future.
Full Story»

I want to perform all the 5 t times prayer along with tahajjud every day. How do I get better?

I miss zuhr and asar because of my college though I perform after coming from college.

I want to go to the gym but I can't because I will miss prayers. I don't know how to pray on my own…
More in this category