Sex and Marriage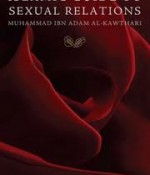 April 5, 2018
I am getting problem in intercourse with my wife.
Full Story»

Sex hurts a lot. I try to be intimate with him…

A man forced himself on me… Now I have a boyfriend but we have a sexual relationship.
Can I still get married since I did this? I am a changed man now and promised I would never approach that filthy act ever again.
More in this category