Sex and Marriage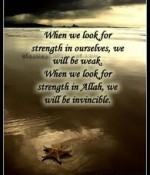 August 11, 2022
My husband has been explicitly talking to other ladies, even going as far as sending inappropriate pictures and videos and attempting to meet up with them.
Full Story»
My long distance marriage with my wife wasn't working and coronavirus affected my job, so I moved back in with my difficult wife who is disobedient to me and confides in her sisters for everything, rather than me.
My husband has refused sex for 10 months, and my sexual needs remain unfulfilled.
Is it best to have intercourse on the first night after one is married?
More in this category