Bullying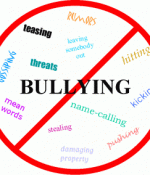 February 24, 2020
My name is Hamsa and I am in Middle school. I am getting bullied by people by people bigger than me and I can't do anything about it.
Full Story»
My mother in law came out of the house screaming and shouting in the street, telling me all the bad things my husband had done in his life. She then decided to call the police on my husband…she must have claimed he was being violent or something to get them to attend.
I recently turned 18. I am being pressured to marry a first cousin who I hate because he bullied me all through my childhood. I want to die now because I feel like I would be eventually forced to say yes.
I am guilty in that I gave bad dua to my brother and also my mom is in the wrong because she cursed me for no reason.
More in this category