Rape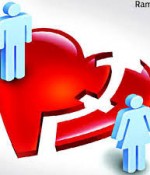 March 12, 2020
I don't want to do the marriage.. I am not ready for these things now.. I don't know what i should do..
Full Story»

I just better be off dead and no one will miss me. I just want to die as good Muslim women but I can't do so if i keep doing what I'm doing now.

It started from a young age… a guy forced me into it.
Is the marriage valid?
More in this category