School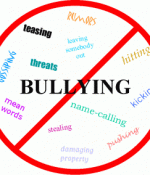 February 24, 2020
My name is Hamsa and I am in Middle school. I am getting bullied by people by people bigger than me and I can't do anything about it.
Full Story»
I had sex many times with my boyfriend but he left me for another. I feel so much pain.
I really don't want my parents to be involved…Should I allow him to contact my father?

I just want to live a peaceful life and be happy. My mother is very kind and loving, but she doesn't understand what I'm going through. She tells me I'm a coward and that I should be brave, but it's so hard. My family is very dysfunctional and it affects me deeply.
More in this category