Depression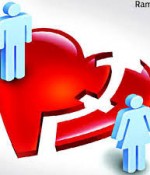 November 23, 2017
Is there any way I can get him back?
Full Story»
My test here comes from my parents and family… I'm feeling helpless stuck between two parties.
There are days I wish I was never alive. I don't have words for how much pain I have endured…
I found out that she was sending images to another man and receiving them as well… Now I'm stuck in limbo.
More in this category