Depression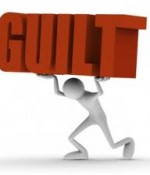 March 20, 2020
For some reason, I keep thinking that i did something horrible and that i will not be forgiven for it.
Full Story»
There's really no solution for me and I feel like my whole world is falling apart. I don't want to find anyone else because they're not him and that kills me.
Will my baby be bad like me? Will the baby have mental or behavioural problems because of my addiction?
I do not want my husband to have Hoor al Ayn in heaven under any circumstances. Why can't I just marry a Non-Muslim man? I mean, the Muslim husband will go away from me to his Hoors!
More in this category