Depression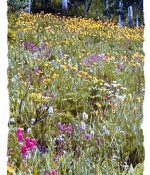 July 4, 2020
does allah love me or am i special to him? im trying my best to live. sometimes i take the knife to kill my self but then i be scared of feeling pain.
Full Story»

Lately I've been having this feeling like the death angel is about to show up and take my soul and it's really scary. This happens everyday, and I don't like it.
He doesn't want to be involved in the baby's care, and would like termination of the pregnancy. If baby is not terminated, he says he will not pay child support.

My wife is threatening to leave me. When I start crying, she says "Ok I was just joking but I am giving you a time limit, settle down everything soon."
More in this category