Thinking of Suicide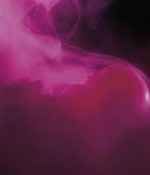 February 8, 2019
I've tried praying salah. Every time I pray, something bad happens, or I get very lazy and I hear voices in my head. I listen to Quran with headphones sometimes, but lately I'm in a very bad mood. I'm angry that I can't leave this relationship and save myself.
Full Story»
I realized that I would never be able to have contact with a man, since I cringed at every touch. My father ruined everything for me, and I was really disgusted. I just faked it, since I could not and was not allowed to tell my husband what happened in my past (My mom insisted on it, she said that if that came out me, my father would be viewed a certain way by people).
I have been feeling pretty low about my life, things that I cannot change, and I sometimes feel suicidal. I'm not spilling my woes here, because I know there is no solution.
All I really need is some help. I'm totally broken and sometimes I fear that I might do something crazy, kill myself maybe but I have a sister who's just 8 yrs and just like a daughter to me.
More in this category