Thinking of Suicide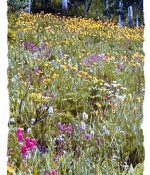 July 4, 2020
does allah love me or am i special to him? im trying my best to live. sometimes i take the knife to kill my self but then i be scared of feeling pain.
Full Story»
I am addicted to pornography and I've been trying to stop for years, to no avail. I don't feel like living at this point. Does Allah dislike me, and what can I do to stop and recover?
I do not want my husband to have Hoor al Ayn in heaven under any circumstances. Why can't I just marry a Non-Muslim man? I mean, the Muslim husband will go away from me to his Hoors!
When we started chatting, I got to know that he is already married with two kids. I know I allowed myself to be used. Whenever I get free time I start to miss him and have to keep repeating astagfirullah to calm myself.
More in this category