Islamic Answers 2021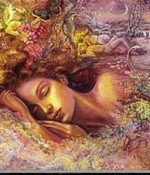 October 13, 2021
I have developed the unconscious habit of rising from my bed to go look at my sister-in-law while she is sleeping. Her own husband doesn't sleep with her. What to do?
Full Story»
Why are men today asking their wives to work and spend 50/50, and women today are demanding to work and want to put their children in daycare? How can I find a good wife for myself?
While engaged to the man I was forced to by my parents, I met a man that I love at University. My fiance is so rude to me and only likes my body…not who I am as a person. Is it ok if I get divorced and remarry?
I married a guy without thinking it through, and now regret it.
More in this category