Forgiveness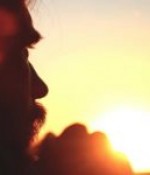 November 5, 2019
She had been cheating on me for the last 6 months as per her call records.
Full Story»
I had sex many times with my boyfriend but he left me for another. I feel so much pain.
I know that if my family found out the truth, it'd hurt them, anger them, lead them to hate me or even hurt me, and could destroy my family and bring shame and embarrassment onto them and me.

I have been EXTREMELY happily married for 14 years, and have 2 children. We have been the kind of mushy couple that is always asked if we're honeymooners. We are best friends! But I recently cheated on my husband. I didn't get any satisfaction out of it, it was purely for the other person.
More in this category