Pornography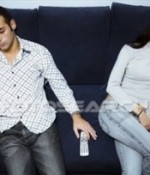 May 2, 2022
My brother-in-law is relieving his sexual desires on his own because my sister doesn't have sex with him.
Full Story»
I prayed for my mother and father to die so that I can become a tik-toker because they wouldn't allow me while they are alive.
My husband is irresponsible towards me and my feelings. He has other friends who are girls, and has currently totally abandoned me. He bears no responsibility for any of these actions so I am contemplating Khula.
My husband imagines that he heard my voice in pornographic videos. Now he's threatening to kill me.
More in this category