Relocation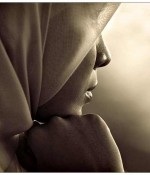 May 11, 2018
I want to go to my husband, waiting for my visa! Now I feel like I won't get my visa ever. I ruined everything myself.
Full Story»
They're going to force an arranged marriage on me and now they want to force me to more to Pakistan.
My biggest nightmare in the world would be to marry someone my dad approves of. Someone who will make my life like my mother's.
I feel Allah has punished me for lying to my parents and for committing zina.
More in this category