Teenagers Issues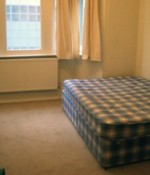 June 19, 2019
I have lots if friends, and most of them have girlfriends, and many of them had sex. I have given my room to them for that purpose…not all of them, just a few…but now I'm feeling very sad about it. My question is, will I be punished for giving my room to them? And should I avoid those kind of friends?
Full Story»
I would NEVER in my life want to get sins over a few seconds of pleasure. It is basically a trade off, should I look at this picture and masturbate for a couple minutes and feel more pure in the mind, or should I be burdened by the constant haram pictures in my head?
I wasn't planning on judging him for mistakes he made in the past, but when I started to get to know him better, I realized that he wasn't really the person I thought he was when I first met him. I still decided that I wanted to be with him in hope that he'd change.

I feel horrible. Disgusting. I want to go back to God, I feel so bad. I cry at night, I can't sleep, I can't live with myself. I don't know how fix this. I want to go back to God, but because my faith in my Deen has been lacking, I keep getting influenced into bad things. I always let my drive for physical love get to me.
More in this category