Teenagers Issues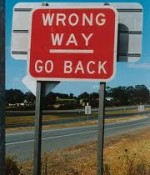 January 12, 2020
It turns out that my cousin is dating this drunkard, drug addict guy, and that she even plans to marry him as soon as possible…she doesn't even want to continue with her studies!
Full Story»

I never wanted to do this and as Allah says in Quran "Pure women for pure men". I don't want my wife's past to be like mine.
When i see her i usually think she's so pretty or her eyes are a really nice colour and suddenly in my head something tells me, "that means you like her more than a friend."
It makes my heart bleed to think that one can simply play with someone feelings and causally say sorry without thinking about the pain the other goes through.
More in this category