Abandoned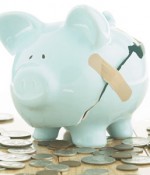 April 7, 2021
I'm in my 30s and feel that by now, I should have a job, a wife, and a better car. Why is everyone around me getting things even though I pray so much?
Full Story»

I loved a man who eventually married another girl. We sinned, but it was true love…or so I thought. How do I stop hoping for a life with him? What if Allah gives us a second chance?
I don't know from where to start..but i'm miserable.. so done with life as it has always been like so unfair towards me but i'm scared of death..but this life..is just so unbearable.
I keep thinking "why me?" Why couldn't I go through one pregnancy feeling loved, pampered? I want him to feel ashamed of what's he done, not act like he's entitled because somehow it's my fault for not aborting.
More in this category