In-Laws Problems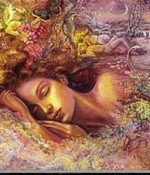 October 13, 2021
I have developed the unconscious habit of rising from my bed to go look at my sister-in-law while she is sleeping. Her own husband doesn't sleep with her. What to do?
Full Story»
Allah told me that this is the right decision for me, but how will I spend my whole life with him?

My in-laws are verbally and psychologically abusive to me, but I'm not sure if I'm allowed by Islam to completely stop talking to them.
My husband, with whom I am in a long-distance marriage, won't admit to or give up alcohol or smoking. What can I do to bring him back on the straight path?
More in this category