In-Laws Problems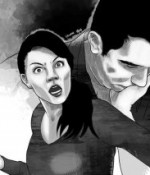 September 19, 2020
She began to take her frustrations out on me. So she began to wallahi kick me, stomp on my feet, scratch my face, etc.
Full Story»

I don't feel like talking to my husband because despite my In-laws' controlling behavior, he has not taken my side or gotten us a place of our own.
Me and my husband have decided to move out of his parents home. My husband broke it to his father and his comment was, "Are you going to abandon your mum and dad?"

I was never shown what he earns or where he spends, while he has complete control over my salary! I have also caught him multiple times talking to girls through a dating site. I have come to the point where I feel separation is the only way I could get some peace.
More in this category