Didn't want to get married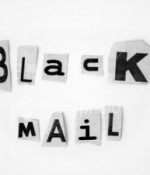 September 2, 2019
I commited zina with a man other than my husband, from whom I am getting a divorce. Should I tell the truth to my parents and in court?
Full Story»
I am 18 years old. My parents married my to my cousin whom I had never seen or talked to. I have met him a couple times and in those few times he has tried to be intimate with me. I allowed him earlier in our marriage and I feel so tainted.
I am going to turn 20 this year and by the end of this year is my rukhsati. I am married since 2016 but due to his education rukhsati was postponed. I never wanted to marry him, and I love someone else.
I realized that I would never be able to have contact with a man, since I cringed at every touch. My father ruined everything for me, and I was really disgusted. I just faked it, since I could not and was not allowed to tell my husband what happened in my past (My mom insisted on it, she said that if that came out me, my father would be viewed a certain way by people).
More in this category