Forced Marriage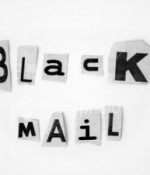 September 2, 2019
I commited zina with a man other than my husband, from whom I am getting a divorce. Should I tell the truth to my parents and in court?
Full Story»
To me I'd rather die than live with him.  No amount of time will heal that. I don't want to be raped by him and I think to end this will help us both move on with our lives quicker.
I have been researching about solutions for all this, and I found that it's my right, as well as my duty, to make the right decision for myself…but my parents say that they don't care about Qur'an and Hadith. They actually blame me that I am hiding behind all this to serve my agenda.
I am 18 years old. My parents married my to my cousin whom I had never seen or talked to. I have met him a couple times and in those few times he has tried to be intimate with me. I allowed him earlier in our marriage and I feel so tainted.
More in this category