Mahr or Dowry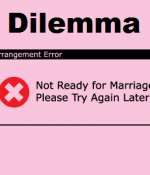 March 29, 2021
Why are these things imposed on me just because I marry? It makes me not want to marry, honestly.
Full Story»

My husband is egotistic and not very Islamic. When I talk about Islam he gets annoyed.
The future is pretty dark for guys like me.

I heard you cannot do this in Islam… the idea of such act really disturbs me.
More in this category