Want to Get Married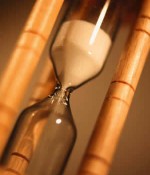 November 12, 2018
If I believe this to be my future husband, do I continue to have sabr? Is there a point where one can have too much sabr?
Full Story»
It's been years since my divorce and I still get a sinking heart feeling when I meet a new man. I cant find a reasonable man. The ones I like judge me because of my divorcee taboo.
If I agree to this marriage am I agreeing to a controlling husband?

i now don't know what to do and I don't think my mum can go back to the family. Should I consider contacting him?
More in this category