Sihr (Magic)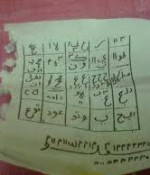 July 5, 2018
We think that her husband has put Jadoo on her as his family hate my Father. We do not know what to do…
Full Story»

For a long time my wife seemed to be possessed. Then I discovered she had been cheating on me all along.

If the womans isthikarah is a positive feeling but the man had a dream which was negative and in the dream the woman was marrying someone else what does this mean?

I'm starting to think this sihr was maybe done by my parents to lie to me leaving my girlfriend because they didnt have any other way, but they ruined my life.
More in this category