Tawbah and Repentance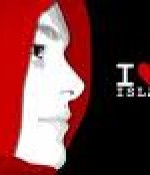 January 1, 2020
Four years ago, I was a different person. I used to not care about anything Islamic. I thank Zawaj and the editors who work so hard. The people over here who help each other with their problems…and the ones who post their problems, because sometimes, we also learn something from someone else's problem.
Full Story»

Is it equal to killing the baby?

I never wanted to do this and as Allah says in Quran "Pure women for pure men". I don't want my wife's past to be like mine.
I had sex many times with my boyfriend but he left me for another. I feel so much pain.
More in this category