Prohibited Sexual Acts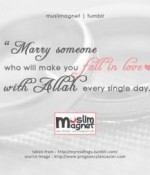 February 17, 2022
I am in a relationship with a guy who lies and requests creative sexual situations of me. He still wants to marry me after all that!
Full Story»
My husband has refused sex for 10 months, and my sexual needs remain unfulfilled.
Why are these things imposed on me just because I marry? It makes me not want to marry, honestly.
I had oral sex with my cousin without her consent. Will Allah be disappointed in me, even though I now realize it's wrong?
More in this category