Abuse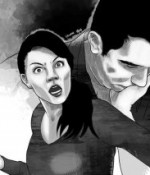 September 19, 2020
She began to take her frustrations out on me. So she began to wallahi kick me, stomp on my feet, scratch my face, etc.
Full Story»

I don't feel like talking to my husband because despite my In-laws' controlling behavior, he has not taken my side or gotten us a place of our own.
I keep thinking "why me?" Why couldn't I go through one pregnancy feeling loved, pampered? I want him to feel ashamed of what's he done, not act like he's entitled because somehow it's my fault for not aborting.

My father passed away and my mother is constantly cursing me…what should I do?
More in this category