Abuse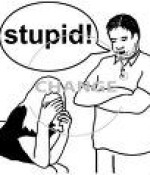 August 14, 2017
He was amazing for the first 6 months but recently he's been showing his true colors.
Full Story»
My father find some messages of mine… I get scolded and he said you lost my trust…
Is this the way siblings hurt each other when they cannot even understand you? How selfishly they all have misused me.
Since we got married I have been taking care of all expenses… Now he says I am not a proper Muslim woman.
More in this category