Abuse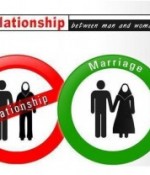 September 23, 2022
I met this boy many years ago and we struck up a haram relationship. Now he has moved to this town just for me while I have realized this is haram…What do I do?
Full Story»

My husband has been explicitly talking to other ladies, even going as far as sending inappropriate pictures and videos and attempting to meet up with them.

I feel like a horrible human being now, to the point that I beat myself daily and repeatedly. How do I repent?

I am a practicing Muslim but committed a sin. Will Allah welcome me back?
More in this category