Abuse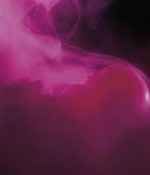 February 8, 2019
I've tried praying salah. Every time I pray, something bad happens, or I get very lazy and I hear voices in my head. I listen to Quran with headphones sometimes, but lately I'm in a very bad mood. I'm angry that I can't leave this relationship and save myself.
Full Story»
I have a lot of selfies in my Facebook and I never thought anyone would use them against me. I don't know how, but somehow he edited my pictures and turned them into nudes. They didn't look quite real, but still I am afraid of how he wants to use them against me.

I know they will take pictures of our baby, and the lady will send it straight to his ex, so I did tell my husband I would ask them not to, and also tell them the reason why. My husband said it's not right, but I could do what I think is best.
I realized that I would never be able to have contact with a man, since I cringed at every touch. My father ruined everything for me, and I was really disgusted. I just faked it, since I could not and was not allowed to tell my husband what happened in my past (My mom insisted on it, she said that if that came out me, my father would be viewed a certain way by people).
More in this category