Abuse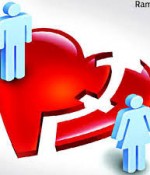 March 12, 2020
I don't want to do the marriage.. I am not ready for these things now.. I don't know what i should do..
Full Story»
My name is Hamsa and I am in Middle school. I am getting bullied by people by people bigger than me and I can't do anything about it.
I am married 10 years to a man having an illegal affair with a Christian nurse working in Dubai. He is also a chain drunk. He spends all his money for her happiness.

It turns out that my cousin is dating this drunkard, drug addict guy, and that she even plans to marry him as soon as possible…she doesn't even want to continue with her studies!
More in this category