Confusion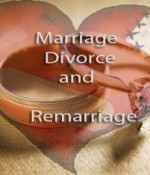 October 13, 2021
While engaged to the man I was forced to by my parents, I met a man that I love at University. My fiance is so rude to me and only likes my body…not who I am as a person. Is it ok if I get divorced and remarry?
Full Story»
My husband has refused sex for 10 months, and my sexual needs remain unfulfilled.
Allah told me that this is the right decision for me, but how will I spend my whole life with him?

How can I tell if my dream is from Allah or the Shaitan?
More in this category