Confusion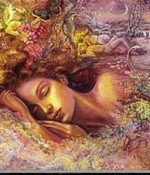 February 6, 2020
The guy keeps doing Istikhara and he says he dreams about the girl being in pain, trouble or either really sick.
Full Story»

My crush called me "brother" but she is saying that she mistakenly said this. Am I like her brother now?
When I masturbate in my bed, after that I touch my pillow, books, wallet, mobile, door handle, mattress, room wall with hands. In order to pray, do I have to wash it?
Should I take my mother's hesitance and disapproval as a sign from Allah and the answer to my Istikhara?
More in this category