Guilt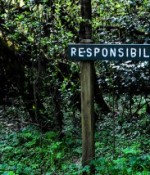 November 11, 2019
Is it equal to killing the baby?
Full Story»

I never wanted to do this and as Allah says in Quran "Pure women for pure men". I don't want my wife's past to be like mine.
Is it pre-wedding jitters or a close call of gut instinct? A silly epiphany or a life-changing decision from satan or Allah?
I am from an abusive home….I give myself two weeks to gather courage to move out and get myself together, and if I can't gather the courage, then I'm going to remove myself and cease to exist
More in this category