Guilt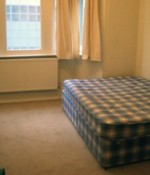 June 19, 2019
I have lots if friends, and most of them have girlfriends, and many of them had sex. I have given my room to them for that purpose…not all of them, just a few…but now I'm feeling very sad about it. My question is, will I be punished for giving my room to them? And should I avoid those kind of friends?
Full Story»
I am at a turning point. My father does not care if he is naked in front of me. He doesn't lower his gaze and I have advised him, but he simply said that he didn't know I was around. This doesn't happen once but plenty of times, as our rooms are opposite each other. My mother, on the other hand, does not share the room with him anymore, and has since made the living room entirely hers, even getting dressed in front of my nephews.

e had asked me for the full truth, as his gut was telling him I had hidden so much. I told him some truths and then swore it was everything. He then begged me that there was more and I should come clean so I told him a few more things but still hid others. He then said he would go to my ex-friends and ask them if I didn't come clean myself. Afraid of the humiliation, I told him every detail. I explained to him that I never wished to hurt him, and my intentions were always pure.
My father was fine, however due to people who would like me to marry their own son causing fitna, my dad is now totally against this union. Therefore I feel stuck – please, please, please tell me where I stand in terms of not listening to my father?
More in this category