Guilt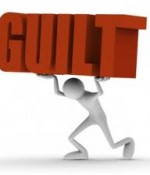 March 20, 2020
For some reason, I keep thinking that i did something horrible and that i will not be forgiven for it.
Full Story»
Will my baby be bad like me? Will the baby have mental or behavioural problems because of my addiction?
I'm so far astray because I have had sex so many times with multiple people…I'm afraid I will never be forgiven.
When we started chatting, I got to know that he is already married with two kids. I know I allowed myself to be used. Whenever I get free time I start to miss him and have to keep repeating astagfirullah to calm myself.
More in this category