Guilt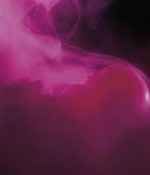 February 8, 2019
I've tried praying salah. Every time I pray, something bad happens, or I get very lazy and I hear voices in my head. I listen to Quran with headphones sometimes, but lately I'm in a very bad mood. I'm angry that I can't leave this relationship and save myself.
Full Story»
I loved a girl and she married someone else. Whenever I see her, my heart burns. I performed umrah to ask for Allah's guidance, and listened to so many Islamic lectures about depression and patience. But still I can't console my heart.

gave up on Allah and committed a lot of sins. One of these sins was stealing. At my work I could steal a lot, from clothes to makeup and even money. No one ever knew that things were missing, so it was very easy for me to do.
My current wife read a text from this woman who said how she felt about me. Now that she saw it, she said that she doesn't trust me or respect me. I don't blame her, but I feel terrible about it because I know I hurt her, and she is now talking divorce. It has been almost 2 weeks and we haven't been talking much.
More in this category