Guilt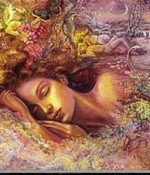 October 13, 2021
I have developed the unconscious habit of rising from my bed to go look at my sister-in-law while she is sleeping. Her own husband doesn't sleep with her. What to do?
Full Story»

I lied to my mom and said my cousin and I aren't keeping in touch.
I am a teenager but I am in love with my cousin. How do I ascertain his feelings? Should I wait?
A man proposed to me and I accepted, which made my parents happy. However, I prayed Istikhara, and now they are guilt-tripping me for changing my mind.
More in this category