Guilt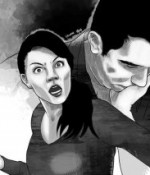 September 19, 2020
She began to take her frustrations out on me. So she began to wallahi kick me, stomp on my feet, scratch my face, etc.
Full Story»
I committed adultery in a weak moment. I've read that we shouldn't expose our sins but I'm so afraid that they might come to light somehow.
My mama also not believe in me bcoz i have made a promise and break it. And she says she would never forgive me.
After I committed some terrible sins, I felt awful for 3 days. I wish I could get that feeling back again. How can I repent if I don't feel guilt?
More in this category