Money Issues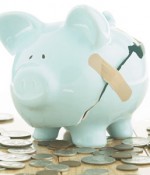 April 7, 2021
I'm in my 30s and feel that by now, I should have a job, a wife, and a better car. Why is everyone around me getting things even though I pray so much?
Full Story»
My father is not in control of his anger and is constantly picking fights and criticizing all of us. He isn't religious but preaches to the rest of us!

My wife is threatening to leave me. When I start crying, she says "Ok I was just joking but I am giving you a time limit, settle down everything soon."

I cannot speak to my husband in a frank manner as it results in arguments and I just do not have the energy anymore. I don't want it to affect our children.
More in this category