Boyfriends and Girlfriends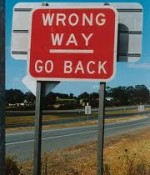 January 12, 2020
It turns out that my cousin is dating this drunkard, drug addict guy, and that she even plans to marry him as soon as possible…she doesn't even want to continue with her studies!
Full Story»
Four years ago, I was a different person. I used to not care about anything Islamic. I thank Zawaj and the editors who work so hard. The people over here who help each other with their problems…and the ones who post their problems, because sometimes, we also learn something from someone else's problem.
I tried commiting suicide once because I could not get over him. I left my career for him. I fought with everyone around for him. He promised me to marry in the past.
We do not have our legal papers in the United States, so we paid for arranged marriage. I was now legally divorced in the States with my main husband but we still lived together and the whole family understands we were only divorced for papers.
More in this category