Boyfriends and Girlfriends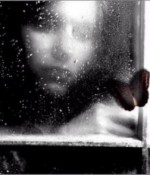 June 24, 2022
My boyfriend of three years took my virginity and left me devastated.
Full Story»
I think my future mother-in-law is insecure about our marriage. She compares her own beauty to that of my future husband's girlfriends!

I am in a relationship with a guy who lies and requests creative sexual situations of me. He still wants to marry me after all that!
They both love me and I love them. What should I do? How do you pray Istikhara? Please don't judge me!
More in this category