Dating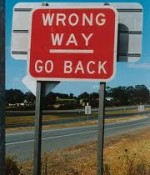 January 12, 2020
It turns out that my cousin is dating this drunkard, drug addict guy, and that she even plans to marry him as soon as possible…she doesn't even want to continue with her studies!
Full Story»
We do not have our legal papers in the United States, so we paid for arranged marriage. I was now legally divorced in the States with my main husband but we still lived together and the whole family understands we were only divorced for papers.
I had sex many times with my boyfriend but he left me for another. I feel so much pain.
I really don't want my parents to be involved…Should I allow him to contact my father?
More in this category