Dating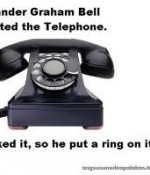 June 22, 2019
We were together maybe a week or so just texting and video calls. He introduced his siblings (they were younger). He asked me to meet him after college, I simply said no and he was kind of upset that I don't trust him. I told I did, but I was not comfortable plus I can't cheat my parents. He understood and promised he won't ever do that again.
Full Story»
I wasn't planning on judging him for mistakes he made in the past, but when I started to get to know him better, I realized that he wasn't really the person I thought he was when I first met him. I still decided that I wanted to be with him in hope that he'd change.

I feel horrible. Disgusting. I want to go back to God, I feel so bad. I cry at night, I can't sleep, I can't live with myself. I don't know how fix this. I want to go back to God, but because my faith in my Deen has been lacking, I keep getting influenced into bad things. I always let my drive for physical love get to me.

Will me waiting 5 years for him be healthy for us? How do i go about this in the islamic way?
More in this category