Long Distance Relationship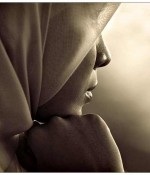 May 11, 2018
I want to go to my husband, waiting for my visa! Now I feel like I won't get my visa ever. I ruined everything myself.
Full Story»
I have been married to my cousin from the previous 3 years. I am extremely unhappy… my mental and physical health have deteriorated and my finances are in a horrible state.

I have been sexually and emotionally abused by my father for 12 years.
I apologized but he told me it's over that I broke his heart and that he doesn't trust me anymore.
More in this category