Cannot Get Married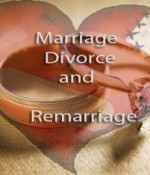 November 4, 2018
It's been years since my divorce and I still get a sinking heart feeling when I meet a new man. I cant find a reasonable man. The ones I like judge me because of my divorcee taboo.
Full Story»
I think he is marrying me solely for my greencard. His American visa is expiring in September and wants to marry someone before he get deported.

I don't understand – All the life our parents taught us not to speak to strangers and suddenly they make us marry them… It's like a suicide decision for me.

I do not know how to tell him and how to open the subject – I know that all he has is me and everything he has done is for my sake.
More in this category