Cannot Get Married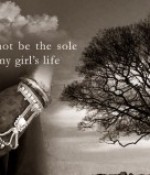 July 3, 2021
After having committed zina, I am worried that I am no longer a good catch…is Allah punishing me?
Full Story»
Can we get married secretly? Then, when our parents decide the date we renew the nikah? Cause it's now a year and they are still postponing.
I'm in my 30s and feel that by now, I should have a job, a wife, and a better car. Why is everyone around me getting things even though I pray so much?

I am in my thirties and am torn: On the one hand, I am content with my current situation and life, and on the other hand, I want marriage and children. What should I do?
More in this category