Cannot Get Married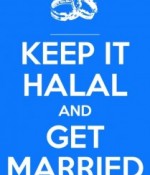 December 22, 2019
When we started chatting, I got to know that he is already married with two kids. I know I allowed myself to be used. Whenever I get free time I start to miss him and have to keep repeating astagfirullah to calm myself.
Full Story»
Should I keep hope that we can get married and continue doing Du'a despite people telling me to just move on?
Even in our neighborhood, due to their continuous quarrels and yelling, people don't respect us. I fear for my future.
I am from an abusive home….I give myself two weeks to gather courage to move out and get myself together, and if I can't gather the courage, then I'm going to remove myself and cease to exist
More in this category