Cannot Get Married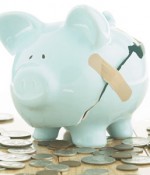 April 7, 2021
I'm in my 30s and feel that by now, I should have a job, a wife, and a better car. Why is everyone around me getting things even though I pray so much?
Full Story»

I am in my thirties and am torn: On the one hand, I am content with my current situation and life, and on the other hand, I want marriage and children. What should I do?
I'm writing this with a broken heart. I'm 28 years old and a medical doctor and have been through a lot in seeking a good proposal for marriage.

The boyfriend is still texting me and i don't know what to do. My conversion appointment is next week and i have asked two other close friends to be my witnesses instead.
More in this category