Cousin Marriages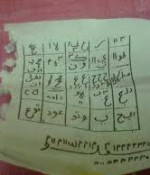 July 5, 2018
We think that her husband has put Jadoo on her as his family hate my Father. We do not know what to do…
Full Story»

I do not know how to tell him and how to open the subject – I know that all he has is me and everything he has done is for my sake.
Her family and my mom refuse saying becuse of cousin marriage is not going to be successful.
My parents turned against, saying this relation is not accepted and society will never accept nor even relatives.
More in this category