Parents Preventing Marriage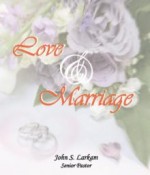 June 20, 2023
If anyone has any experience with egotistic, stubborn parents with anger issues, please do share how you dealt with them because I feel extremely hopeless and am getting suicidal thoughts.
Full Story»
My husband disrespected my parents and they are now against us marrying. he apologized profusely, but they are not budging on their decision.
My boyfriend's parents are rejecting me because of my family's education. It is not on par with his family's education. But we are still trying our best to convince them.
We get along really well and can have deep and meaningful discussions. But he has changed his tune since his parent's disapproval. Should we part ways?
More in this category