Parents Preventing Marriage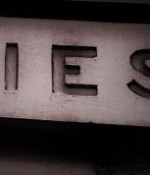 September 11, 2021
I lied to my mom and said my cousin and I aren't keeping in touch.
Full Story»
Can we get married secretly? Then, when our parents decide the date we renew the nikah? Cause it's now a year and they are still postponing.

I loved a man who eventually married another girl. We sinned, but it was true love…or so I thought. How do I stop hoping for a life with him? What if Allah gives us a second chance?
I converted from Hinduism to Islam to marry my Muslim girlfriend. We stopped all sins. But her parents will not agree.
More in this category