Parents Preventing Marriage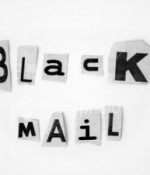 August 31, 2020
I checked his social media and found that he follows several indecent adult pages. This turned me off, even though my parents are trying to blackmail me into marrying him.
Full Story»
I was in a relationship with a girl for years and now want to marry her, but my parents are dead set on me marrying the daughter of a Maulana. They are saying that "from day one, we have given you everything you wanted."
He doesn't want to be involved in the baby's care, and would like termination of the pregnancy. If baby is not terminated, he says he will not pay child support.
I had put a lot of effort for this relationship as it was a long-distance one. It keeps haunting me that he will soon marry another girl and maybe he'll stay happy.
More in this category