Sexual Intercourse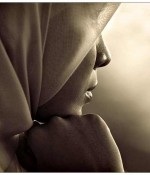 March 10, 2018
Sex hurts a lot. I try to be intimate with him…
Full Story»
I have committed zina. I am so scared that Allah will not forgive me… I dread the day of judgement.
His parents know of me but do not know that I am pregnant yet.
I'm not very religious but I need Allah to forgive me because I feel I have done something bad. And I don't want to break up with him.
More in this category