Emaan/Faith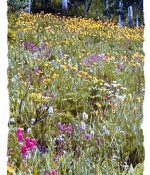 July 4, 2020
does allah love me or am i special to him? im trying my best to live. sometimes i take the knife to kill my self but then i be scared of feeling pain.
Full Story»
We can spend hours on end together both on our phones, and I would prefer to be browsing online as our real life conversations are not of much depth.
Four years ago, I was a different person. I used to not care about anything Islamic. I thank Zawaj and the editors who work so hard. The people over here who help each other with their problems…and the ones who post their problems, because sometimes, we also learn something from someone else's problem.
Should I take my mother's hesitance and disapproval as a sign from Allah and the answer to my Istikhara?
More in this category