Sexual Issues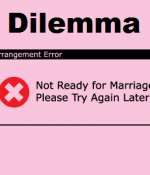 March 29, 2021
Why are these things imposed on me just because I marry? It makes me not want to marry, honestly.
Full Story»
I had oral sex with my cousin without her consent. Will Allah be disappointed in me, even though I now realize it's wrong?

I loved a man who eventually married another girl. We sinned, but it was true love…or so I thought. How do I stop hoping for a life with him? What if Allah gives us a second chance?

I'm 16 and discovered "the secret habit" when I was around 7. I didn't use to do ghusl afterwards. Do I have to repeat all my prayers and fast from that time?
More in this category