Masturbation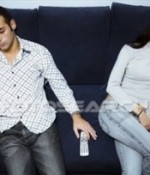 May 2, 2022
My brother-in-law is relieving his sexual desires on his own because my sister doesn't have sex with him.
Full Story»
My husband has refused sex for 10 months, and my sexual needs remain unfulfilled.

My husband has betrayed my trust with a very shameful behavior…how can I go on knowing he does this?

I loved a man who eventually married another girl. We sinned, but it was true love…or so I thought. How do I stop hoping for a life with him? What if Allah gives us a second chance?
More in this category