Masturbation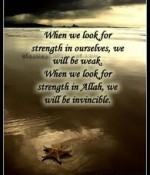 September 9, 2018
I desire very much to get married and have children (if Allah wills) however I fear that I will be miserable.
Full Story»

When in a state of hardship, is my hardship extended when I commit sins or is this all part of the hardship?
My heart is scared – I just want forgiveness from Allah!

I am a 16 year old girl. My problem… well, you can see by he title.
More in this category