Oral Sex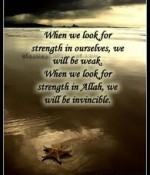 September 9, 2018
I desire very much to get married and have children (if Allah wills) however I fear that I will be miserable.
Full Story»
I have committed zina and even worse I found out that she was a transgender.

I truly do love him, but lately, he's been touching me a little.
Please be aware that there are certain subjects that will closed to future posts on this website. All posts submitted about these subjects will be deleted.
More in this category