Blackmail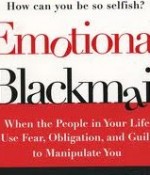 August 12, 2020
I was in a relationship with a girl for years and now want to marry her, but my parents are dead set on me marrying the daughter of a Maulana. They are saying that "from day one, we have given you everything you wanted."
Full Story»
I keep thinking "why me?" Why couldn't I go through one pregnancy feeling loved, pampered? I want him to feel ashamed of what's he done, not act like he's entitled because somehow it's my fault for not aborting.
I have a lot of selfies in my Facebook and I never thought anyone would use them against me. I don't know how, but somehow he edited my pictures and turned them into nudes. They didn't look quite real, but still I am afraid of how he wants to use them against me.
A Muslim man married me and deceived me by using me to get citizenship.
More in this category