Blackmail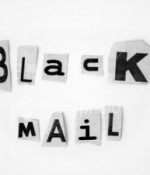 February 8, 2019
I have a lot of selfies in my Facebook and I never thought anyone would use them against me. I don't know how, but somehow he edited my pictures and turned them into nudes. They didn't look quite real, but still I am afraid of how he wants to use them against me.
Full Story»
A Muslim man married me and deceived me by using me to get citizenship.
His and his parents' intentions were to use me and to benefit from my American status. They want to use me for their selfish fantasies to live in America.

I made a mistake when I was younger before marriage… He won't forgive me.
More in this category