Blackmail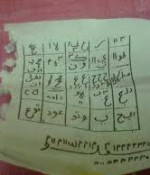 February 16, 2022
My mom has had magic done on her by one of our relatives abroad. The relatives keep asking for money and my mom complies!
Full Story»

I lied to my mom and said my cousin and I aren't keeping in touch.
I was in a relationship with a girl for years and now want to marry her, but my parents are dead set on me marrying the daughter of a Maulana. They are saying that "from day one, we have given you everything you wanted."
I keep thinking "why me?" Why couldn't I go through one pregnancy feeling loved, pampered? I want him to feel ashamed of what's he done, not act like he's entitled because somehow it's my fault for not aborting.
More in this category