Gender relations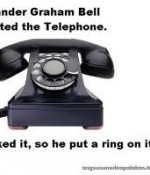 June 22, 2019
We were together maybe a week or so just texting and video calls. He introduced his siblings (they were younger). He asked me to meet him after college, I simply said no and he was kind of upset that I don't trust him. I told I did, but I was not comfortable plus I can't cheat my parents. He understood and promised he won't ever do that again.
Full Story»
Can a couple (unmarried) kiss each other on text like: kissed your Forehead, kissed ur cheeks or kissed your lips" to encourage each other, or for condolence in any matter?

Will me waiting 5 years for him be healthy for us? How do i go about this in the islamic way?
If I agree to this marriage am I agreeing to a controlling husband?
More in this category