Internet Love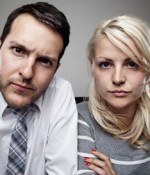 January 29, 2019
I told my mother and brother about him, as I tell them about all my online friends. Along the way, as my feelings developed little by little, so I asked my mom if it were possible for them to consider him for me. She said there's no way.
Full Story»
I am almost 18, and I have met someone I want to marry. We are only best friends right now, but we have spoken about  marriage. But I am South Asian in London and he is Arab living in his country.

Will me waiting 5 years for him be healthy for us? How do i go about this in the islamic way?
Will we still end up together? After doing so much haram? Will Allah still want us to be together?
More in this category