Zinaa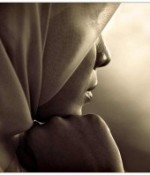 August 7, 2019
My five year old daughter considers him her father. I see him as my husband. I am pregnant and nothing is halal.
Full Story»

I have been EXTREMELY happily married for 14 years, and have 2 children. We have been the kind of mushy couple that is always asked if we're honeymooners. We are best friends! But I recently cheated on my husband. I didn't get any satisfaction out of it, it was purely for the other person.
im feeling anxious because deep inside my heart i just cant let go of him. I want him to see that my love for him its not about zinaa.
After 1 year and 5 months of being engaged, we finally got married February 2016. Everything went well at first. However, I am slowly learning that there are things that was wrong. I was never introduced to his family.
More in this category