Should I forgive my husband for cheating on Facebook?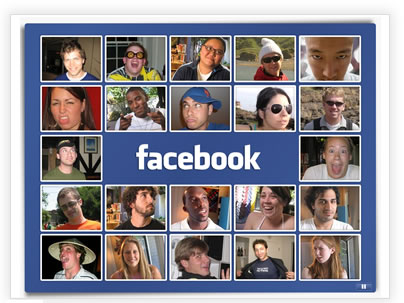 salam alikoum,
I have been married for a very short period of time (less than 6 months).  Recently, my husband and I got into a fight over something very trivial.  I have had suspicions about his activity on facebook because he would stay up very late every night, while I was sleeping. I finally decided to log into his account and I saw a few messages to different woman, which confirmed my uneasiness.  One message was proposing that they get together, and the other message was flirting back and forth.  I confronted him about the messages, and he said that he  did that because he was mad at me (due to the trivial dispute), and that he was not actually planning on seeing any of these women in real life.  
I explained to him that regardless of whether it was real life or virtual, that to me, it was still cheating.  He doesn't think that he actually cheated because he had no intentions of ever meeting these women.  He recognized his error and that he hurt me, and he apologized to me, and I told him I need some time to think things over.  Should I consider these messages on FB cheating?  I know it is not good in our religion to hold grudges, and I want to pardon him, but I don't know how.   I pray to Allah that He will open my heart and we can surpass this, but I still have so many doubts in my heart, especially with only being married for such a short amount of time.  How can I rebuild my trust for him?
barakallahu fikoum for your responses
-somaya13
------------------------------------------------------------------------------------------------------------------------------------------------------------------
Answer given by María M:
Forgiveness is a big issue, I understand why is so difficult for you not to trust yet, you have done the right thing talking to him and looking for Allah(swt) help and guidance, Alhamdulillah. Sister go to Allah(swt) once and again to look for His help, you will get it with His help insha´Allah.
You may open new ways of sharing and communicating between both  of you, build up bonds of intimacy and confidence,  this will be little by little, men are very sensitive to us, even when they don´t show it, he will be waiting for the way you look, the way you touch or let him touch you, the way you talk the tone of your voice and even your smell, he may feel your way of being  just for the way you say hello, we think they don´t care, they do care, and your husband won´t be any different.
Give a chance to your husband and build up your marriage, you are just beginning and you have to adapt to each other, to learn from each other, if he loves you truly, he won´t make suffer you again with this insha´Allah.
Related to fight issues, think twice before fighting, do wudu, look for refuge on Allah(swt) and defend your points always from a respectful and calm way, if you do this and he gets annoyed, he will be surprised by your attitude, with time, he will ask you how do you do it and you will guide him, then you both will help each other to accomplish the task of being the best  for the other one, maybe one day will be easier for you and other one for him, balance and mutual help, insha´Allah.
I would like to share with you this post, it has some interesting thoughts, I hope you like them
http://www.zawaj.com/askbilqis/coincidence-or-connection/
You can read too inspirational posts that you can find on IslamicSunrays.com. For example this one:
http://islamicsunrays.com/when-you-forgive-you-live/
Keep striving my beloved sister, insha´Allah, you will get it.
All my Unconditional Respect,
María
IslamicAnswers.com Editor
18 Responses »