Is that nikah valid?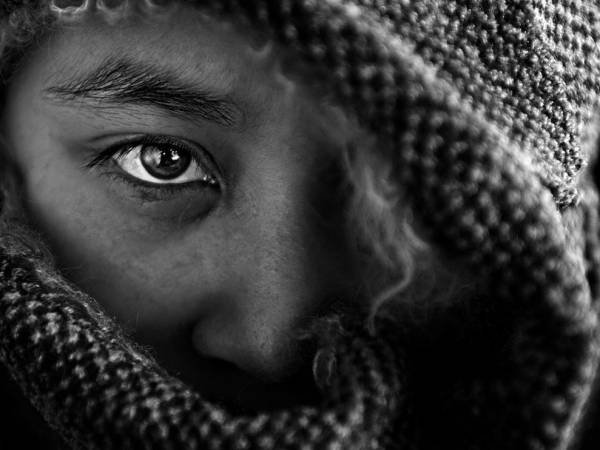 Salam. I would like to ask a Shafi madhhabs girl from young she perform all islamic thing in Hanafii madhhab way but she eat all d seafood thing and some of the thing she do as Shafii'i way. It because her mother is Hanafii and she is living a country majority is Hanafii . All the islamic school teach in Hanafii way only.
The girl was studying in foreign country ,dat country is Shafii'i madhhabs place.she met a guy from her country he is a worker. He is Hanafii madhhabs. They met around 4 month and they are in relationship.
The guy propose her to married. She married with dat guy without permission from her father. She married secretly without asking anyone, without letting know anyone. The guy took her to the Ustaz house and they got married. She doesn't know anyone of them who make wali and witness. She doesn't know the shari'a of married in Shafii'i and Hanafii. When the Ustaz ask her to fill the form she wrote and when the Ustaz ask she say yes for the marriage.
Around three month of married her father discover that she had married. He came and took her back to her country saying that her nikah is not valid because of a Shafii'i girl can't get married without the presence of her father.
And the guy kufw is not same with the girl. She is from a pious rich background family and he is a worker. He is not religious, he is 11years elder than the girl, not educated. When she realize that what she did was totally wrong she try to explain the guy and ask him to get divorce but the guy refuse. When her father ask him to give talaab the Ustaz who perform the Nikah asking money from the girl father.
Now 3 years aldy she staying with her parents. No contact with him. No seeing no new. Is she in his nikah ???? Is that Nikah Valid????
monirah
13 Responses »