Oath on Quran and breaking it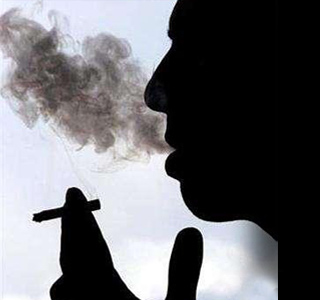 Hi, all while this question has been asked many time on this forum and i have read responses on it as well, but somethings are not clear to me and i am hoping to get clarification on it.
When i was 15 years old, i got into habit of smoking. Feeling bad that i am the only person amongst my friends and family smoking and since i wasn't able to quit on my own, i thought that if i swear on Quran, then i will surely quit. So i placed my hand on stack of "Siparahs" (The Holy Quran in 30 books) and took an oath to not smoke again. For many years i didn't smoke because of this.
After some years of taking the oath, I have smoked many times after that, even fell into depression thinking that Allah will punish me. Then it has always been that i start smoking, feel very guilty, and then stop again. After reading responses here on breaking an oath and expiation, i have done that many times also, to feed 10 people twice a day. I know that smoking in itself is bad and so on.
My question is that after smoking many times after taking the oath, and doing expiation for it, is my oath still valid, or is it that whenever i do smoke, i have to do expiation. I do know that the best thing would be not to smoke ever again, but sometimes it can be very hard to stick by my oath, this vicious cycle of smoking, feeling guilty, quitting, paying kuffarah take a toll on many aspects of my life. I wish i could simply not smoke ever, but it doesn't always happen.
So my question is, after all this, is my oath still valid, and if i smoke again, will Allah still punish me even though i have done kuffarah many times. Or even after what i have done, i should still respect my oath, aside from all the affects of smoking.
A muslim in confusing and suffering 🙁
am4tl21
2 Responses »