Should I divorce her?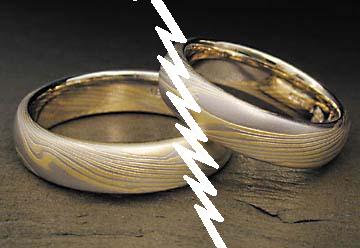 My wife left me and started asking for a divorce because of below main reason. We have been married for 1.5 years now
1) She didn't wanted a child for at first to give time to our relationship. With time when I got frustrated that why she is showing me uninterested behaviour to have a child then all she had to say was she wants to work on the relationship… I did gave her time but it wasn't enough for her… I used to tell her that problems do happen in marriage and the main thing is how we can deal with them but she would always take me negative that ..i am saying that problems will happen all the time etc … and when even we used to talk about any issue she would start to cry.. I didn't had any problem of she crying but once she starts to cry then it used to get so much difficult to have any good conversation with her to solve matters
2) Secondly .. she wanted to do a job .. I never stopped her to do the job and said that if you can manage it then do it.. if you can't manage it and if things gets compromised like Me, house, children and herself then .. please don't make things worse and cry etc .. but after she left me she said even though you haven't said no to job but I have insecurity that you might say no to it.. What i can say to this sort of thinking ... She said that if she will be obedient to husband then her concerns wont get fulfilled and she has insecurities that i might stop her to do the job....
3) Islam .. i have never even enforced her to pray or take hijab etc.. i have always said that its between u and Allahs o do it when it comes in your heat but atleast allow me to talk about it with you .. remind and guide you .. but she doesnt likes that ..wheneven i speak about islam .. or anything relatied to Ahadith etc ... she always show me an uninterested behaviour and when she left me she said even thouugh you dont enforce me to take headscarf etc ... but i have insecurity that you might do it in the future?? Assumptions?? all assumptions.. and i know what she is saying is wrong but ... its just all crap .. even though i havent forced it ..stil she has this attitude and way of thinking
because of all these issues we had arguments.. which again resulted in me being either go quite or frustrated. She now doesnt even likes me to be frustrated.. how cani control my frustration if all above things are dragged and no solution is happeneing over time .. its natural...When ever i tried to talk throught these concerns .. she never supported me .. and wouldnt conversate and would cry .. and say that i dont listen to her and i am not listening to her on her concerns ...
Whats the point of me getting married when basic marriage cords are not fulfilled .. even though i have given enough time of 1.2 years .. and still who leaves the husbad and ask for divorce for these reaosns ... She is so selfish in saying that what ever she did for me is not enough for me and she cant do any more .. even though i never complaied and tried to make her understand that .. things and problems do happen that doesnt means that i dont love u ... or anything like that .. but she is always negative ...
I am in so much pain ... i cant believe she left me for these reasons .. we had good times and i had full faith in Allah that slowly she will understand and things will get better but she went away saying dont put bounderies on her and she can do things to a limit and i shouldnt talk to her like if you can manage it then do it .. like job etc . and if you cant manager it then dont let things compromised .. etc etc etc ....whats the point of me as a husband then ... and she never realised her responsibilities ....
I have a few questions which are bothering me based on above situation.
When Allah says that no one will carry the burden of other then between the husband and wife : what ever my wife do will I be held accountable if I don't try to guide her? Again then Holy Prophet says that very one of you is a shepherd and is responsible for his flock. The leader of people is a guardian and is responsible for his subjects. A man is the guardian of his family and he is responsible for them. A woman is the guardian of her husband's home and his children and she is responsible for them. The servant of a man is a guardian of the property of his master and he is responsible for it. No doubt, every one of you is a shepherd and is responsible for his flock…. Then it seems like if I don't try then I will be held accountable. Don't forget here I am talking about lawful things in which I try to guide no unlawful..
For example:
1st )I tell my wife that we should pray and we are not perfect. As sometime I miss the prayer as well… But the response is quite dull as she says that its between her and Allah and I ever say this to her. My intention is to remind myself and my wife of is farz act…
2nd) I have never ever forced her to Islam or taking hijab/headscarf etc… but when I play any Zakir Naik video or talk she doesn't like that as well and shows me no interest at all and I get frustrated sometime .. not because she is following Islam but because she even shows "bezaree" or an uninterested behaviour towards me as a husband when I try to tell her or guide her towards something nice.
She has now left me and asking for Divorce as she says that she is insecure about me asking her to wear hijab someday. When I said I would never ask or force you to do pray or take hijab etc… she said even though you don't force but your nature is like that and she is insecure down the line I will ask her to do it.. and this is one of the reason she is seeking divorce from me
2nd problem is job.. When doing the rishta/marriage … they never emphasised on Job and I even said that as long as things like (children, House, Me and Herself) doesn't gets compromised I don't have any problem with her doing the job but now .. when I tried to explain her that I give you everything… food etc ..we go out for lunch/dinner and visit places… then why u have to do the job … but I believe she wanted a different life .. like manage house /children and do the job and wanted to take things that way and I have not stopped her and all I said that if you can manage it then do it and if you cant manage it then don't cry at all times and make our relationship worse and don't compromise on things…. This is another reason she is telling me to take divorce as she is telling me that she is insecure that down the line I might stop her in doing the job and make a career. What she is saying is that if she is obedient to husband then her concerns about job /islam etc… will not be fulfilled …. I have tried to compromise but she has made this decision base don my nature and future assumption.. I don't know what to do!!!! I don't know as a husband where I am … I don't understand what islam says here for me to do … She left my house … she is not coming back and all she is asking for is the divorce for last 2 months .. I have and my family has tried to contact their family and they are not interested to do any arbitration .. and they are saying that if the girl doesn't wants to live that they cant do anything and wont force her to reconcile…..
3rd problem is child.. its been 1.5 years and she doesn't want to have the child and the reason she gives me is that she wants to strengthen the relationship.. I don't understand what sort of reason is that .. I have tried to reason this with her but because of above concerns of job and my nature towards islam ..(even though I dont trigger her all the time but she cant even bear me telling her anything) I feel sometimes so bad because If I don't speak with my wife then who else I will speak with .. We are in the UK and used to live alone…
Since marriage we never had a peaceful environment and the basics of marriage like child and islam is not been fulfilled… the other reason she says is that we are not happy … I don't understand why she wouldn't make an effort to do what is required as if above things wont happen then how I can be happy and when I am frustrated and quite … she doesn't responds to it and all she wants me was to be happy !!!! and what about when she is frustrated manier times.. i didnt kicked her out of the house .. then why am i treated like this...
What am I as a husband? I do understand that she is an individual with her concerns but then what's the point of marriage …
Islamically I dont understand my role here as a husband as according to them If I say something they think as if I am putting boundaries on her…
If divorce her is their any thing I will be held accountable for ?
Also she doesn't wants to spend iddat with me as well….
I don't know what to do L
The most important question: Holy prophet said : Women is made from the Rib and if you try to straighten it .. it will break .. i.e Divorce.. I made all above effort for our life and hereafter .. does that means I tried to straighten her.. does this hadith applies to me on this situation? Please explain this hadith that what sort of straightening ..??
Many thanks
khan tariq
34 Responses »