Raising Children in an Inter-Faith Marriage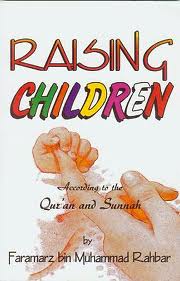 Salaam,
May the peace and blessings of Allah be with you.
I come on here to find out some advice and would be grateful if you can help. I am in a relationship with a Christian girl, and we are planning to marry. I know that as she is a person of the book I am allowed to marry her and she does not have to convert. She has stated that she does not wish to convert and I have and will not force her to convert as it is mentioned in the Quran that you must not force anyone to convert.
My question is around the upbringing of our children, I want them raised as Muslims and will do everything possible within my means to ensure they learn about Islam and are raised according to the Islamic faith and practice, however she wants them to be raised with both religions in mind, she wants them to be able to go to the church and be christened. Where do I stand Islamically with this?
Considering that the rights of a wife in Islam are the same regardless of whether she was a muslim or non muslim, is it true that I cannot prevent her from exposing our children to her beliefs as long as she does not force them to adopt them?
I have been told that once our children reach adulthood, I am not accountable if they do not follow Islam, as long as I have done everything to teach them about Islam, as the Quran says " There shall be no compulsion in religion; the truth stands out clearly from falsehood."
May Allah guide as all.
Jazakallah
Brother S
5 Responses »