Who to choose – the person I'm dating or my ex?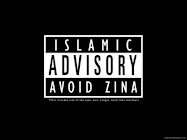 Dear all,
I have a bit of a concern. I am in a relationship already, (dont worry, no touching or dating or kissing). However, i used to date this other person a few years ago and we broke up for stupid reasons. That person is back and we have started talking and i have learned a few things about this person's past that are quite disturbing, and frankly, i didnt want to have anything to do with this person had our understanding not been so strong.
This person left their current partner for me, and hopes to marry me some day and the person in question does not know i am in a relationship. (this person, ie. my ex. does not know that i already know of their past and given i am quite temperamental, this person will never confess of doing such disgusting things ) 🙁
My question? well, if you were in my place, in a steady relationship, with not a very good rapport with your partner, but then your ex would come along and knowing about their sick past, but having an amazing chemistry and understanding, who would you pursue?
Also my Ex is very rich, and my fiance is just ok. Hence even that is a major attracting point for my Ex.
Your opinions?
asadali1987
6 Responses »