I cheated and now my wife doesn´t trust me, even though I have changed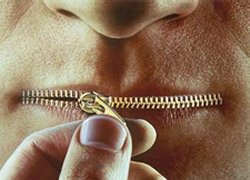 Assalaamualaikum,
Me and my wife have been married for more than 2 years and have a kid. We are originally from the subcontinent, but live in Europe as I work here.
Alhumdulillah, apparently our life is complete and perfect. We both love each other, we have been blessed with a wonderful kid, no in-laws issues, both get  along really well with our respective in-laws, no financial issues at all, no sexual issues. The usual problems with which the whole questionnaire is filled up, we dont have them, Alhumdulillah.
But our life is still plagued with unhappiness and sorrow, so much so that I'm slowly getting tired as I'm not able to find a way out of this vicious cycle. I request you to please ponder upon my problem with patience as it's going to be a long post.
My one big mistake which I want to admit up front is that I got carried away in my weak moments and tried to search for the solution to my carnal desires outside marriage, after being married. Yes, I am ashamed of my mistake, and have cleansed myself from such things long ago - say one and half year ago.
But accepting my mistake doesn't mean that I should be guilty of what all my wife thinks that I did. I accept that the hurt and betrayal I caused to my wife is huge, and it's perfectly fine for her to overthink its magnitude, I accept that. But if we have decided to give us a chance, then at some point of time I believe acceptance should come. I can bear the guilt of what I have done, but not for everything that one thinks I've done. No amount of my explanations, or my actions seems ever to satisfy my wife.
Yes I have cleansed myself. I am now more than ever dutiful and tender to my wife and kid. But still we end up fighting over the same topic like every other weekend, since the last one and half year. And at this point in time I see myself failing in my efforts of keeping up with this anymore. I am having fears and apprehensions to come home from work, wondering what is awaiting me. Is she in a good mood, or will she start again with taunts or confrontation, will we end up fighting? This is surely leading both of us to mental trauma and unhappiness.
Even though I have changed myself and ready to give in to everything that my wife wants, still she feels that she is the lone one suffering in this marriage. I have done and want to do everything to make her feel good and positive about our relationship but it's somehow never enough, and the reason is because of what has happened. I can't go in the past and redo it. If one can't move on after one and half years and still want to fight over every weekend, then I see our relationship going nowhere. I am seriously starting to believe that the only option left to give her and myself peace is to part ways. Yes I accept my mistake, I asked for forgiveness, it's not happening- then please, there is no need to suffer more.
Yes, I have logged on to sex websites. It's a huge sin and betrayal, especially after marriage. I am not denying it. But it is what it is, nothing less and not one bit more. For example I registered myself on a partner finding portal before marriage. I made a profile and subscribed to it by making a payment. Barely used it a few times and wallahi never had any contact with anybody. It was a weak moment which lead me doing it, I realised my mistake. I was also running short with money, so I unsubscribed from it by officially sending a signed fax to the site office. But these spam sites somehow manage to fool people and even after closing my profile, money was monthly withdrawn from my account. I contacted them several times. Then, with other issues in my life, I lost focus on it and never tried to contact them again so as not to let my wife know about it.
But when my wife did come to know about it, all she saw was that I am running through a subscription for more than a year. I don't blame her, and technically what she saw is true, but she expects me to admit what happened in her own version. But it has never happened. I still live under this guilt which is not appropriate.
After a month of our marriage, I had to come to Europe and she had to stay in Asia as I couldnt arrange her visa. I was freshly married, was day in and day out dreaming of her. Was missing her physically and emotionally. I had a rough phase where I lost a job and had to start afresh. During this phase she was somewhat immune to my feelings. Many a times she denied my lovey dovey talks. I don't want to go in a discussion whether phone sex is haram or halal, but something of that sort I wanted from her which she continuously denied me.
Till that point I was ok with it. But the ugly part were our fights. Almost all the fights were based on silly stupid reasons but due to anger mismanagement turned into something bigger. The structure of every fight was the same- silly reason and our hurting comments on each other. Mostly it's taunts from her side which are really hurting, and shouting from my side. And I told her a million times that whatever the fight is, let's talk and sort it out before sleeping. But she keeps it other way round, and says some unreasonable comments, blocks me and sleeps. Here I'll be in turmoil of her taunts and blames which I don't deserve.
In one such suffocating night when I was told I was nothing, or rather what was my 'auqaat'. I was hurt and I really wanted to know what I am. It was a weak moment and I went on to sex sites and gave my description exactly what I am, to check will anybody ever will see me as something. It is wrong on my part and accept my mistake. Then I kept on receiving a hundred mails a day luring me by saying 'a sweety is waiting for you' and blah blah.
It's a known fact about these sites that 99.9% profiles are fake and the sole purpose is phishing. I never came into contact with anyone, and I realised my mistake long before my wife came to know about it and repented for it, too. But she found it out herself and the guilt of her overthinking is again on my head. No amount of asking for forgiveness or pleading guilty will ever move her, I believe. It's one and a half year now, and now I am starting to believe that if it has not stopped till now, then it'll never ever and will probably haunt us for our lives...which I cant tolerate.
These are my mistakes and I hold myself responsible for my part. But I can't and I am not ready to accept the blames for things which I have never done. I accept that my mistakes are huge ones, but they are what they are, not even one bit more.
Next and most frustrating part of our fights almost every weekend and reason for my fright coming home is something ridiculous. I have, alhumdulillah, a very good job which I am very satisfied of. So much so that daily before I leave home I pray 2 rakath salat ul hajat and shukrana for blessing me with wonderful sustenance, more than what I had deserved. I hold my workplace very holy and divine, as my job has very integral role in humanity.
Around 85% of people at my work place are females. And wallahi I never established any contact with anybody to this date. I rotate to a different department every few months, and so work with different colleagues everytime. We all have our breakfast together and everybody talks about interesting things in their lives. I am the one to talk the least, as I am a foreigner here and also because of language barrier I can't relate myself to the topics which they mostly talk. But in general things about everyday life are spoken about. I dont find it bad at all, even if my wife does, I wouldn't be having any problem with it.
If my office has an event I am proudly taking my wife along with me to it, so it speaks for itself that I dont have anything to hide or be guilty about. If at the event some of my female colleagues say 'bye' to me at the gate, then I don't think it's a reason for us to fight one whole weekend about. I find it foolishness even to give an explanation about it. Yes, they wish me 'good morning' and 'bye' daily, should we fight to death about it, or divorce each other on that ground?
There was a female colleague with whom I had a pure collegial contact. In our only professional introduction conversation, I introduced myself as a married man and never ever had a personal conversation or anything more. She called me one night out of the blue asking for the duty schedule, after contacting unsuccessfully 3 of my other colleagues. Yes, it was important as she was coming from her leave, and I incidentally had the schedule and gave it to her, and spoke to her in front of my wife. I agree that such an event can raise a lot of suspicion, which naturally had occurred and turned into a fight.
Then after may be a month, she called me again to offer her couch as she was shifting her home. Here we have to vacate our homes completely before handing it over to landlord, and she had a couch which she couldn't dispose of. She had already asked a couple of my other colleagues before me, and one told her that I had enough space in my home, so she contacted me. I spoke to her in front of my wife. But what runs in my wife's mind is that if this much is happening in front of her eyes, then what might be happening in her absence?
I tried a hundred times to explain it her. But she heartlessly dismisses it every time, saying my claim is nonsense, and I should stop repeating the same dialogues. What should I tell her, then? A new dialogue every time, for million times? This is a suffocation for me and her, too. She in her overthinking is burning herself, and making me suffer through this guilt which I don't deserve. No amount of discussion or explanation seems to satisfy her, ever.
It's been a year since I have been trying to set this thing. These silly stupid things have dampened my life and literally killed my productivity and efficiency. Previously we used to go out on weekends, or make good food at home, and have some good time. But lately it has just been reduced to terror and torture. And the reason is nil. I accept she, as a wife, should have objection to other women calling me. But I, as a husband, have a right to make my stand clear.
No amount of explanation ever will solve this. Allah is proof that there was no special bond -which my wife thinks I had- with these women. It was collegial contact, and to a lot less of an extent than the contact which my other colleagues have with each other. I maintain adequate distance outside, I maintain my limits, but still I stand guilty in my wife's eyes everyday. I am getting tired of tolerating this. She is hell bent on me accepting all this.
-DrEhsan
36 Responses »
Leave a Response